Mold is unpleasant and unhealthy at the same time. It affects our health and life quality, and its place is by no means in our houses. Children and especially babies should not stay in a...
Do you know your lips say a lot about your character? Science is actually convinced lips reflect an individual's personality traits. So next time you want to find out about the character of a person,...
Have you booked your summer holiday and are patiently waiting for the moment you will step on board a plane and know in a few hours you will be officially on holiday and far away...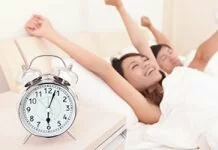 Some people wake up in the morning fresh and full of energy. Do you find this impossible? Other people get out of bed after the fifth alarm. Are you this kind of person? If you're not...
If you want to stop spending money on stuff you will regret later, there is one method that will totally change the way you manage your account. Saving money is not always about not spending...
We all have different types of people in our life and everyday we meet new types of people. Do you want to know if the person you just met is an intelligent person? In this case,...
The dry air in your house is something that affects you all year round and most of the times during winter. Due to the heaters that dry out the air, you breathe a lot heavier...
Lately, all sorts of personality tests have become increasingly popular among the people who want to learn more about their own characters. It is the curiosity to discover something new that is fueling the desire...
Since ancient times, people were collecting rain water in buckets and various containers, whenever started to rain. Buckets were placed at the ends of all the eaves of the house. In some households, people still...
The fingers represents fine endings of the hands. In psycho-energetic terms, are terminations of our actions, details of the actions or the way we act. Each finger represents a different depth, or a specific phase,...